Give the Gift of Sailing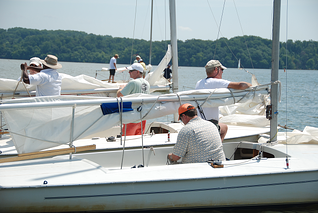 The 2018 season will begin in early April. We look forward to sailing with you.
Our 3:1 student to instructor ratio, beautiful location and great boats are just a few reasons to sail with us. With a dedicated staff of people-oriented, professional sailors, we welcome the opportunity to show you just how much fun you can have sailing.

Give us a call (703) 768-0018 and we would be delighted to answer your questions.